Assel Soltanbekova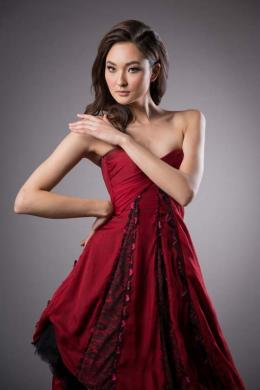 Age: 22
Ethnicity: Kazakh
Astrological Sign: Aries
Studying: Interior design
Last Fashion Purchase: Desigual Coat
Name of Film Star I'd Love to Date: Johnny Depp
Favourite Restaurant/Dish: Bake my day caffe/ Almond croissant
Favourite Vancouver Attraction: English Bay
One Thing I'd Love to Try in Vancouver: Vancouver helicopter tour
Favourite Nightspot: Gastown
Item I Can't Leave Home Without: Good Mood:)
Beauty Tip: Drink Water, sleep well, do sports and be an optimist. And yeah, here is my favourite mask for hair grow:
• 2 tbsp of ground mustard powder (no tubes or cans)
• 3-4 tbsp of warm water
• 1 egg yolk
• 1 tbsp of vegetable oil (my favourites are Coconut, Castor or Burdock Oils)
• 1-2 tbsp of sugar (optional),
Mix mustard powder with hot water in a small bowl,
Add the yolk and the oil to the mustard mass. Mix well,
If it is not your first time, you can add some sugar (the more sugar- the stronger the oven),
If the mass is too thick, add more water,
Apply the mask on the scalp avoiding the hair as much as possible,
Cover your head with a shower cap and leave for 15 minutes or until your tolerance is over (max 1 hour). If you don't feel heat, add sugar next time;
Wash the mustard off with lukewarm water (protect your eyes),
Shampoo and condition your hair as usual,
Let your hair dry naturally.
Done! Your hair will look shiny and long:)
Spa or Sport?: Out door activities, yoga
Hobbies: Big tennis, Street hockey, modern dance
Achievements: AI graduate
Career Goal: Become an International Model and Interior designer.
Makeup done by Anita Lee (778-881-5229)