Erica Chen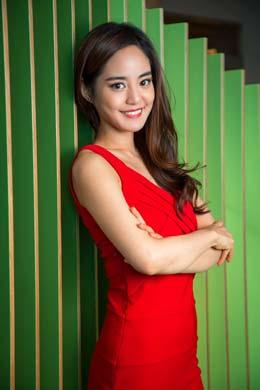 Name:  Erica Chen
Age: 24
Ethnicity: Chinese
Astrological Sign: Sagittarius
Studying: Communication at Simon Fraser University
Name of Film Star I'd Love to Date: Kelly Chan
Favourite Restaurant/Dish: Cantonese cuisine as I grew up there
Favourite Vancouver Attraction: I like Whistler because it is so beautiful all year round
One Thing I'd Love to Try in Vancouver: Organize a fundraising event to help all the people who need help
Favourite Nightspot: Coffee shop with my friends
Item I Can't Leave Home Without: Cell phone, wallet
Beauty Tip: Sleep well and in happy mood
Gym, Spa or Sport? I go to gym regularly. I also play badminton and jog.
Hobbies: Cooking and photography
Achievements: 2014 Miss Chinese Vancouver Pageant Winner
Career Goal:  I haven't decided what type of job that I will do in the future, but most likely in the media industry as my major is communication.