Eva Shen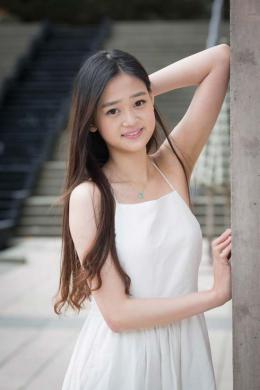 Name:  Eva Shen
Age: 18
Ethnicity: Canadian
Astrological Sign: Taurus
Studying: Currently in Bachelor of Science at UBC, after graduating I am also planning to study Master in Management for another year.
Last Fashion Purchase: shirt from Aritzia
Name of Film Star I'd Love to Date: Chinese Model and Actor YunXiang Gao (高云翔)
Favourite Restaurant/Dish: Miku
Favourite Vancouver Attraction: Waterfront; Kitslano beach
One Thing I'd Love to Try in Vancouver: Planning to go skydiving on my coming birthday
Item I Can't Leave Home Without: Money and phone.
Beauty Tip: Sleep early and drink lots of water!!
Gym, Spa or Sport? Sport!- Badminton, swimming and cycling
Hobbies: Dancing and singing. I also love to read in my free time, but if I have a vacation I will definitely go travelling.
Achievements: NSR North America 2015 top 15 contestant. Sunshine Nation 2013 Best Talent Award.
Career Goal: After I participated in NSR, I wish to walk in the Paris Fashion Week when I go to Paris for exchanging. Also as a childhood dream, I hope to open my own fashion boutique.