Joanna Jiang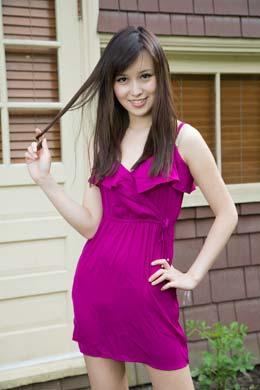 Age: 22
Ethnicity: Chinese
Astrological Sign: Libera
Studying: Economics & Statistics
Last Fashion Purchase: Sunglasses
Favourite Restaurant/Dish: I love absolutely everything, favorite dish would be rice noodle from home – Kunming in China
Favourite Vancouver Attraction: Multi-culture nature
One Thing I'd Love to Try in Vancouver: Vancouver Fashion Week
Favourite Nightspot: Rocky Point Coquitlam
Item I Can't Leave Home Without: Sketch book. It works like a camera for me
Beauty Tip: Sleep, sleep, sleep! Drink lots of water
Gym, Spa or Sport? Swimming, hiking
Hobbies: Paint & draw, photography
Achievements? Being part of ITM and one of the 10 contestants is a big achievement in my life
Career goals: I'd love to work in the fashion industry in the future, fashion marketing particularly!