Michelle Gieschen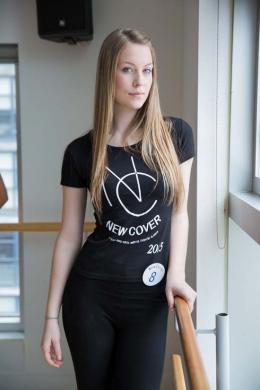 2015 New Silk Road North America Fashion Glamour Winner
Age: 20
Ethnicity: Caucasian
Astrological Sign: Gemini
Studying: Business
Last Fashion Purchase: A dress
Name of Film Star I'd Love to Date: Nick Jonas
Favourite Restaurant/Dish: California Roll
Favourite Vancouver Attraction: Fly Over Canada
One Thing I'd Love to Try in Vancouver: Speed dating
Favourite Nightspot: Fortune Sound Club/ Partside/ Lamplighter
Item I Can't Leave Home Without: Phone
Beauty Tip: Natural is beautiful
Gym, Spa or Sport? Spa
Hobbies: Music!! Voice and piano
Achievements: Danced for 16 years, made it to championships, awards in school and acting
Career Goal:  Traveled to many places. Do what I love and be happy with it.