Rida Wang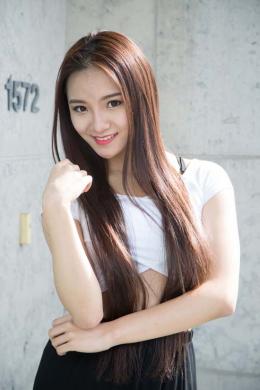 Ethnicity: Chinese
Astrological Sign: Scorpio
Last Fashion Purchase: Shoes from MiuMiu
Name of Film Star I'd Love to Date: There are too many wonderful actors!
Favourite Restaurant/Dish: Chang'An Restaurant and the view in the restaurant is amazing too!
Favourite Vancouver Attraction: Coal Harbour
One Thing I'd Love to Try in Vancouver: Have my own dance performance in Vancouver and maybe sing or play some piano pieces too.
Favourite Nightspot: Seaside
Item I Can't Leave Home Without: A watch
Beauty Tip: Sleep lots and laugh lots!
Gym, Spa or Sport? Dance and Yoga
Hobbies: Dancing, singing, playing piano and flute, drawing, reading, and eating!
Achievements: Won many awards in dancing; for example, first place in solo and duet dances in the US Dance Magic Competition and Surrey Festival. Completed level 10 piano and currently playing ARCT level.
Career Goal:  Become a successful woman in both the business field and the arts field.