Siena Hutton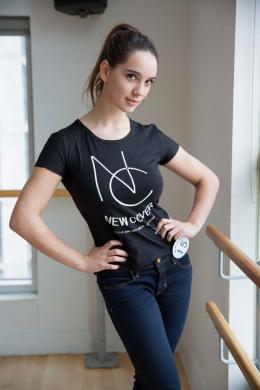 Age: 20
Ethnicity: Caucasian
Astrological Sign: Taurus
Studying: Classical studies and English Literature at UBC
Last Fashion Purchase: A new rolling duffle bag for photoshoots and runways!
Name of Film Star I'd Love to Date: Can I pick a gamer instead? I'd say Snoopeh, he plays League of Legends. STUNNER!
Favourite Restaurant/Dish: I love to try new places and dishes, so anywhere I haven't been yet!
Favourite Vancouver Attraction: The Nitobe Gardens at UBC, so serene and beautiful
One Thing I'd Love to Try in Vancouver: Flying, skydiving, bungee jumping, anything that gets me in the air!
Favourite Nightspot: At home watching a movie with popcorn and lots of blankets!
Item I Can't Leave Home Without: The ring my sweetheart gave me for our second anniversary
Beauty Tip: You don't need a pound of foundation to be stunning!!!
Gym, Spa or Sport? Sport(s)! I compete in cheerleading and quidditch, and used to bompete in swimming and rowing.
Hobbies: League of legends, working out, cooking, sports, watching tv, modelling… the list goes on!
Achievements:I'm most proud of how I've become comfortable just being myself, and following the path that I chose to pursue.
Career Goal: I 'd love to be a professor of classical studies at either UBC or Oxford!