Tien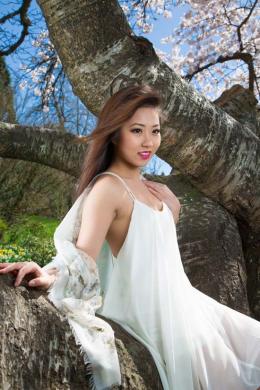 Age: 22
Ethnicity: Vietnamese
Astrological Sign: Taurus
Studying: Systems Engineering at SFU
Last Fashion Purchase: White shapeless blazer from Dynamite and new black tights
Name of Film Star I'd Love to Date: Jennifer Lawrence. She seems like a lot of fun!
Favourite Restaurant/Dish: Gosh, there are so many good ones. Off the top of my head, Forage, Pidgin, and Boneta!
One Thing I'd Love to Try in Vancouver: Probably being a tourist in my own city. There's so much beauty here that goes underappreciated!
Item I Can't Leave Home Without: Just one item? Oh man, I can't decide. Assuming that you have all your necessities (ie. Keys, wallet..), it would be lip balm!
Beauty Tip: Instead of worrying about how to put together the perfect item with everything you have in your closet, pinpoint one specific article of clothing to deal with and work all other items around it. So, a cute skirt or a basic tee would be good ideas to try.
Hobbies: Piano, baking, cooking, painting (I just really mean doodling…), and browsing the incredibly weird and
funny internet.
Ever Been in Love?  Yes.